Description
The Smart Desktop Laser Cutter & Engraver
What is Beambox? Beambox is a powerful laser cutter and engraver that lets you shape, cut, and engrave on materials like wood, leather, acrylic, and cardboard. Beambox's innovative design makes it intuitive and simple, allowing you to use laser technology without all the fuss at an accessible price. Beambox ships with FLUX Studio, our user-friendly yet powerful software that allows you to take full creative control. Beambox gives you everything you need to free your inner artist and bring your ideas to life.

Beambox can cut…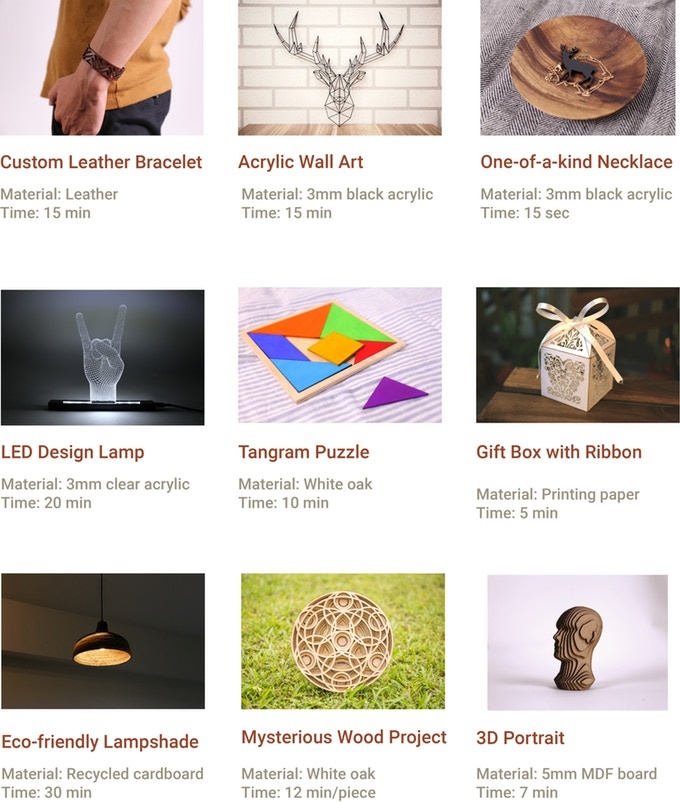 …and also engrave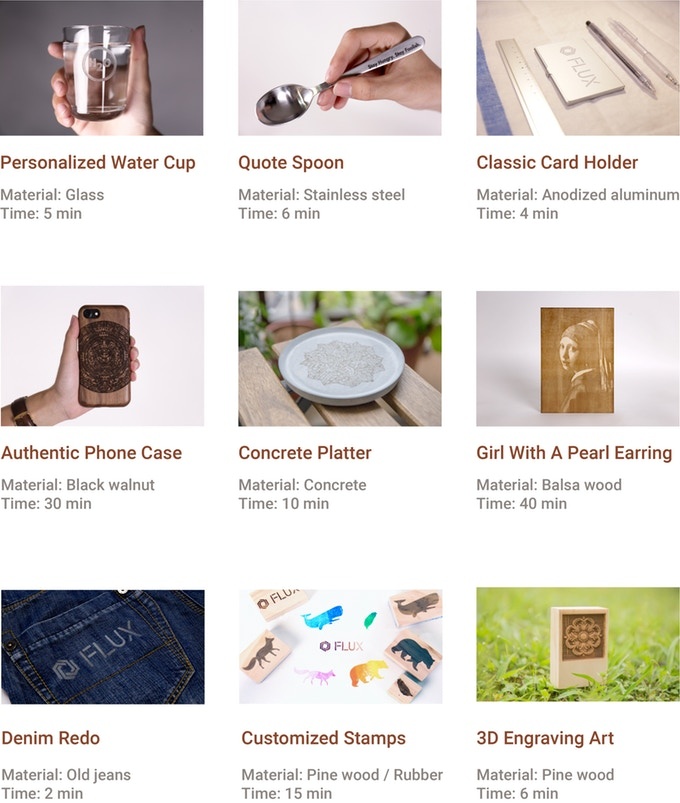 Materials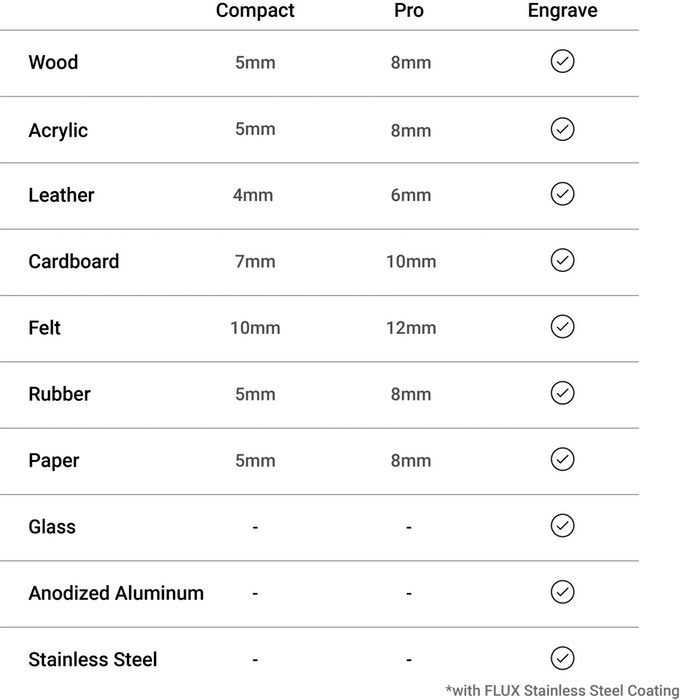 Camera Preview – What You See Is What You Get 
See the work area live on your laptop or computer. Use the onboard HD camera to preview the work area and the material of your choice. Place your design exactly where you want, and get exactly what you expect.